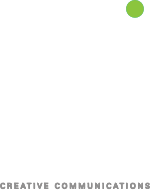 Day one: AJ Media 'Shorts' Pre production
2nd December 2013
A few weeks ago on this blog i announced 'AJ Media: Shorts'. A small series of documentaries to be filmed on different parts of our ever changing culture in the U.K. This web series is planned to last around 6 episodes for its first run and pre production has already begun this weekend.

Our first production will take a look at the Manchester Roller Derby as they train to be one of the top teams in the U.K, we want to give insight into the sport,the people from all walks of life that take part and of course 'what is roller derby?'.
The initial meeting to talk with the team took place last sunday, with footage of the city of Manchester being filmed (the best time of the year to show how busy it is!) and also testing the new production equipment that AJ Media recently purchased.
Filming should begin this coming weekend, with a release date of around the 5th January next year, its going to be a great production and the first in a series of new and exciting videos from AJ Media.

Stay glued to the blog for more updates but in the mean time why not head on over the manchester roller derby website to read more about them?
http://manchesterrollerderby.com/
Facebook: https://www.facebook.com/ajmediaproductions
Twitter: https://twitter.com/ajmediatv