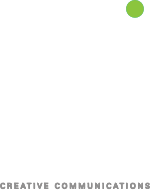 AJ Media: Filming at Bedford High
30th December 2013
Hi everyone!

I hope you had a great Decemeber! As we see this year out i thought we had time for one last AJ Media blog post!

Just before the holiday season we had the chance to go out to Bedford Highschool to talk to the students and teachers about 'Bedford radio' which had been set up using Synergy Studios. The students talked about how much fun they have at the station, playing music and hosting their own shows. The teachers also told us how it helps the students, how it was easy to show them how to use and most importantly how it gave the students the opportunity to learn new skills.

This production gave AJ Media the chance to try out our new DSLR camera and Rode recording set up which i can proudly say was a great sucess. in the near future we can show you the work we have done for Synergy Radio about the Bedford High School.
I hope everyone has a great 2014 and keep coming back to keep up to date with AJ Media.
-Ant
Facebook: https://www.facebook.com/ajmediaproductions
Twitter: https://twitter.com/AJmediaTV